DOC RENO VIDEO : Dancing Bear at Dodgers Stadium
It's a common site to see mascots dancing on the dugout at a ballpark, much like this bear. The only difference... the Dodgers don't have a mascot.
Around the bottom of the 8th, a man who had been dressed as a bear for the entire 2013 NLCS game 3, got up and tried to pump up the crowd.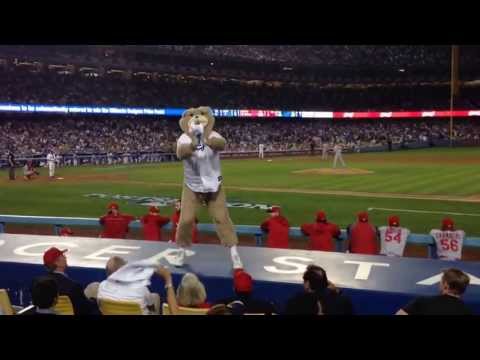 Photo/Video Credit: YouTube